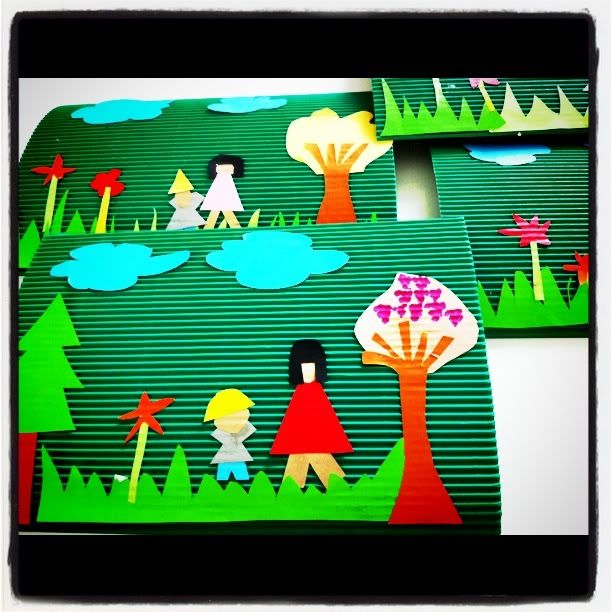 There is no question about how much I like the teachers in the boys' kindergarten.
Seeing them on a daily basis, I have developed such respect for the way they handle thirty kids with so much love and patience. It is incredible. (and kinda puts me to shame the times I have little patience for my kiddos)
So as a thank you note for being the wonderful educators that they are, I'd spent some time creating cards for the occasion.
The boys had so much fun watching it come together and they each wrote notes for their teachers.
You should see the skip in their step when they rushed into school with the cards in their hands... It totally made the effort all worthwhile.
Now... to recreate this for a home project. =)